Life Is Strange (2015) is my favorite video game, and one of my favorite stories, ever.
So when a prequel —  Life Is Strange: Before The Storm — was announced at E3 2017…
…a part of me screamed "Yes!" while another part moaned "No!"
Why?
Well, as Cracked put it: The past was more interesting before we saw it happen.
When a magician hears the audience gasp and say, "How'd he do that?" he does not turn around and loudly announce, "Oh, the rabbit's in my assistant's ass." Similarly, professional writers know that there are some questions that their audience doesn't want answered, even though they think they do. Like a magician, a writer wants his audience to live in that space between knowing and wanting to know. That's what keeps them coming back for more.
Having watched the trailer three times, my feelings towards it are more positive than they were on my first watch. For example: Before The Storm seems to be delving into Chloe's psyche through the use of nightmares — Chloe dreams she is in the car on the day of her dad's accident — like Life Is Strange did with Max near the end of Episode 5. (Max's nightmare being one of my favorite sections of that game.) But… but…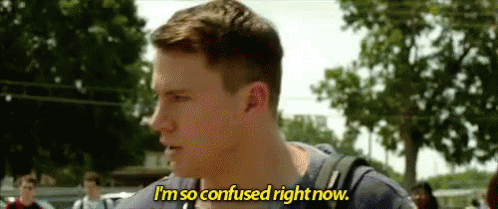 sigh
You know the airport fight in Godzilla (2014)? The fight that you never saw happen?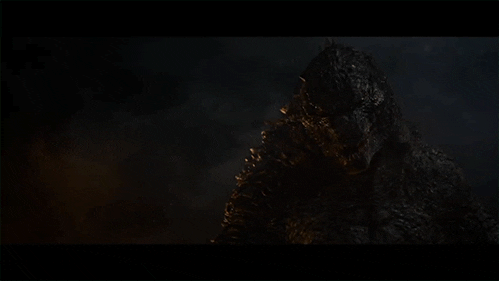 Here's why I'm ultimately glad Gareth Edwards cut away right before Godzilla and the MUTO went at it: The fight I imagine will  be superior to the fight I see.
And it's the same with Before The Storm: The story I imagine will be superior to the story I see.
Another aspect of Before The Storm that has me thinking Don't do that is the crow imagery:
Depending on who you talk to, crows are considered bad luck. And Chloe, to put it lightly, could be called unlucky.
The crow imagery reminds me of the Chosen One prophecy in the "Star Wars" prequels.
Thanks to the prequels, now in Return of the Jedi the Emperor's death isn't the result of Darth Vader choosing to save his son's life — it's the fulfillment of a prophecy.
The crow imagery has the potential to change Chloe's death in Life Is Strange from a tragic accident…
…to the cruel, calculated machinations of the universe: The universe has it out for Chloe, and won't stop until she loses everything — her dad, her best friend and, finally, her life.
Which would make sense, given what we hear in Life Is Strange:
But still: I would rather have Chloe's death be an accident, not the fulfillment of the universe's sadistic plan for one Arcadia Bay teen.
One reason why: Chloe's fate being set in stone — if the crow imagery is anything to judge by — robs the "Life Is Strange" series of one of its most thought-provoking attributes: Choice.
At the end of Life Is Strange, Chloe could have "forced" Max to make one choice or another by, for example, putting her step-dad's gun to Max's head and telling her "Don't go back in time and allow me to die." But she didn't. Chloe chose to allow Max to make her own choice. Ultimately, it was free will, not fate, that killed Chloe.
Of course, all of this is just a reaction to the first trailer. I'll have to play the game in its entirety before I have the… big picture.
But I'm praying like Kate Marsh that Beyond The Storm isn't what I fear it is.