Erotica: Literature or art intended to arouse sexual desire.
Lately I've found myself writing poems that, I realize, could be classified as erotica.
The reason I say that is: Sexual arousal is a theme that runs through both of them.
And that got me thinking: Oh no.
The reason why is: I don't want to be some E.L. James type.
I want to be better than that.
I'm not saying that I want to consider myself superior to E.L. James as a person. No one is "superior" to anyone else. We're all fallible human beings doing the best we can with what we have.
What I am saying is: From a purely literary perspective, I want there to be more to my writing than there is to a novel like 50 Shades of Grey. I want the (potentially) arousing aspects of my writing to point to something more: to not just be arousal for the sake of arousal.
While I write my poetry, I frequently find myself returning to a quote by Sharon Hodde Miller:
"…a woman's breasts, hips, bottom, and lips all proclaim the glory of the Lord! Each womanly part honors Him."
What I'm trying to do is show how sexual feelings "proclaim the glory of the Lord!"
My protagonists, as a result of what they are feeling upon laying themselves bare or consenting to another's touch, are undergoing an awakening. They are realizing that their reality is not as they thought it was and, thus, must choose how to respond.
Not wanting to know what I will see, I close my eyes.
Blindly, I lay myself bare.
…
And I wonder: Is the scream trying to escape my mouth one of pleasure or pain?
This night
She screams
In pleasure?
In pain?
…
And this night
A heart screams a word
"Run!"
On another note:
All art involving nudity or sexuality will be arousing to some extent because that is the nature of nudity and sexuality. If it does not arouse, it is bad art.
Asking a heterosexual man to not feel arousal at the sight of a woman's naked body is like asking a person to not squint when they try and look directly at the sun.
At the sight of a woman's body, a man's willpower tends to melt away like a face that has seen the Ark of the Covenant…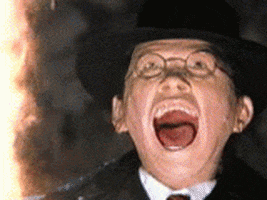 Fitting, since the Ark, like a woman's body, is an enclosure for what is holy:
Do you not know that your bodies are temples of the Holy Spirit, who is in you, whom you have received from God?
~1 Corinthians 6:19
Which would explain the need for campaigns like Still Not Asking For It — the sight of a woman's body can be too much for a man to handle.