The trailer for the new "Star Wars" movie was released yesterday…
…and I am worried.
Why?
This line:
"I only know one truth: It's time for the Jedi to end."
You only know one truth?
Really?
What about the truth that there is — or was, because he's dead now — good in Vader?
Did you forget about that?
My first impression of The Last Jedi is:
Moral relativism, like a kouhun, is creeping into the "Star Wars" saga.
Other lines in the trailer that add to this creeping feeling:
"Light. Darkness. A Balance."
"…is so much bigger."
On the one hand: "Balance" has always been a theme in "Star Wars." More than once, characters have talked of the importance of bringing balance to the Force.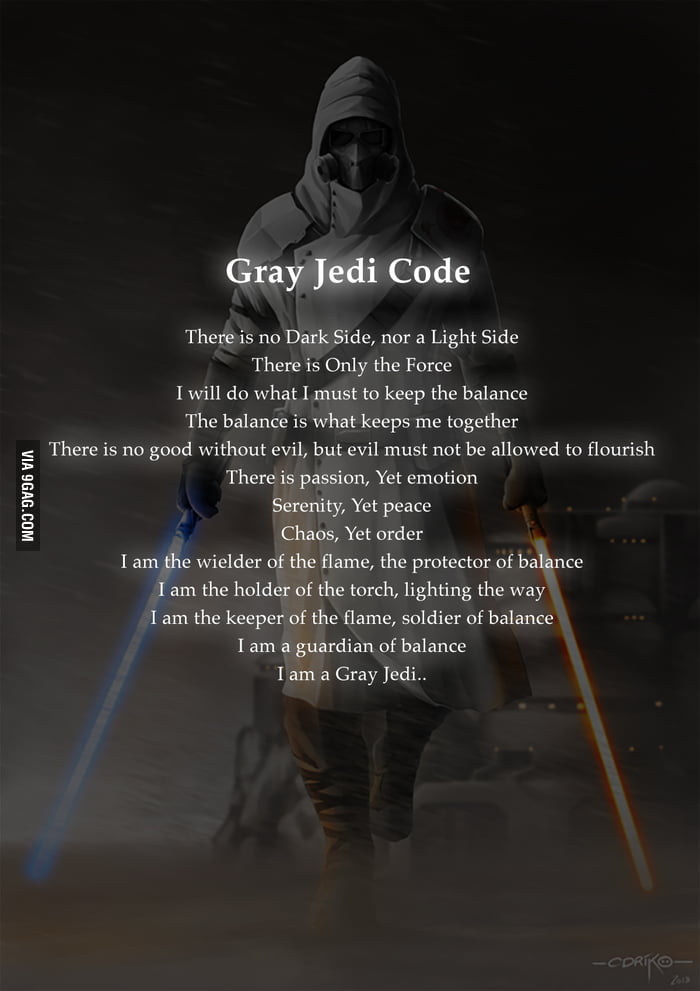 On the other hand: The Last Jedi seems to be going beyond balance — going beyond the Light Side and the Dark Side of the Force, to uncharted territory.
And that makes me raise a skeptical eyebrow.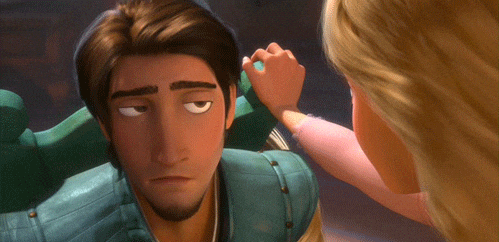 Why?
I mean, what's wrong with expanding one's worldview, no longer limiting oneself to notions like "Good" and "Evil"?
Well: If Good — i.e., Light — is just one point of view, not a state of being to strive for…
…and it is essentially no different than Evil — i.e., Darkness — like Luke is teaching Rey that it is, if their dialogue is anything to judge by — "…is so much bigger." — than I consider that ironic.
Why?
Because: Another "Star Wars" character also taught their apprentice that Good was merely one point of view:
The message is clear:
In the "Star Wars" universe, moral relativism is a tool of Evil. A tool of the Sith. A tool of the Dark Side.
Yet the same education that Palpatine gave Anakin is the same education Rey is receiving from Luke. Only this time, such an education is not treated as a trap — i.e., a means to cause one to fall to the Dark Side — but as gospel.
In conclusion:
The Last Jedi teaser trailer comes across as an attempt by Disney to show how hip it is by asserting that there is no Good and Evil, and no absolute truth — or, rather, only one truth.
It flies in the face of Disney's most recent "Star Wars" movie, Rogue One, where notions of Good and Evil existed, and the line between them was clear:
"The Force moves darkly near a creature that's about to kill."
~Chirrut Imwe
And it flies in the face of Luke's previous experiences: How can Luke only know "one truth" when it was truth — "…there is good in you." — that redeemed his father? You think he would remember that.
Did Disney watch the movies they paid $4 billion for?
Now:
I thought The Force Awakens (2015) would suck. And I was so happy to be wrong.
I wasn't hyped for Rogue One. But then:
My point is: I like Disney's "Star Wars" movies.
But, if the teaser trailer is anything to judge by, The Last Jedi will be the first of Disney's "Star Wars" movies that makes me do this:
Thank you to T. Martin for inspiring me to write this post:
Unsurprising cynicism (towards Star Wars)