As a Catholic I believe, like J.R.R. Tolkien, the author of The Lord of the Rings, that evil is never a thing unto itself — evil is merely a mockery of good.
"The Shadow…can only mock, it cannot make: not real new things of its own."
~ Frodo, The Lord of the Rings: The Return of the King
I saw this belief most recently illustrated in the movie Evil Dead (2013).
Evil Dead is one of my favorite horror movies. Dismissed as torture porn, I believe it actually has a lot to offer.
I don't have Evil Dead on DVD, but many clips were recently uploaded to YouTube, giving me the opportunity earlier tonight to re-examine parts of the movie.
In Evil Dead, demonic possession acts like a virus. You become possessed through, for example, contact with the infected's bodily fluids:
After possession, before trying to infect or kill others, you mutilate yourself. You "mock" your "very good" body…
…by, for example, piercing your face with nails.*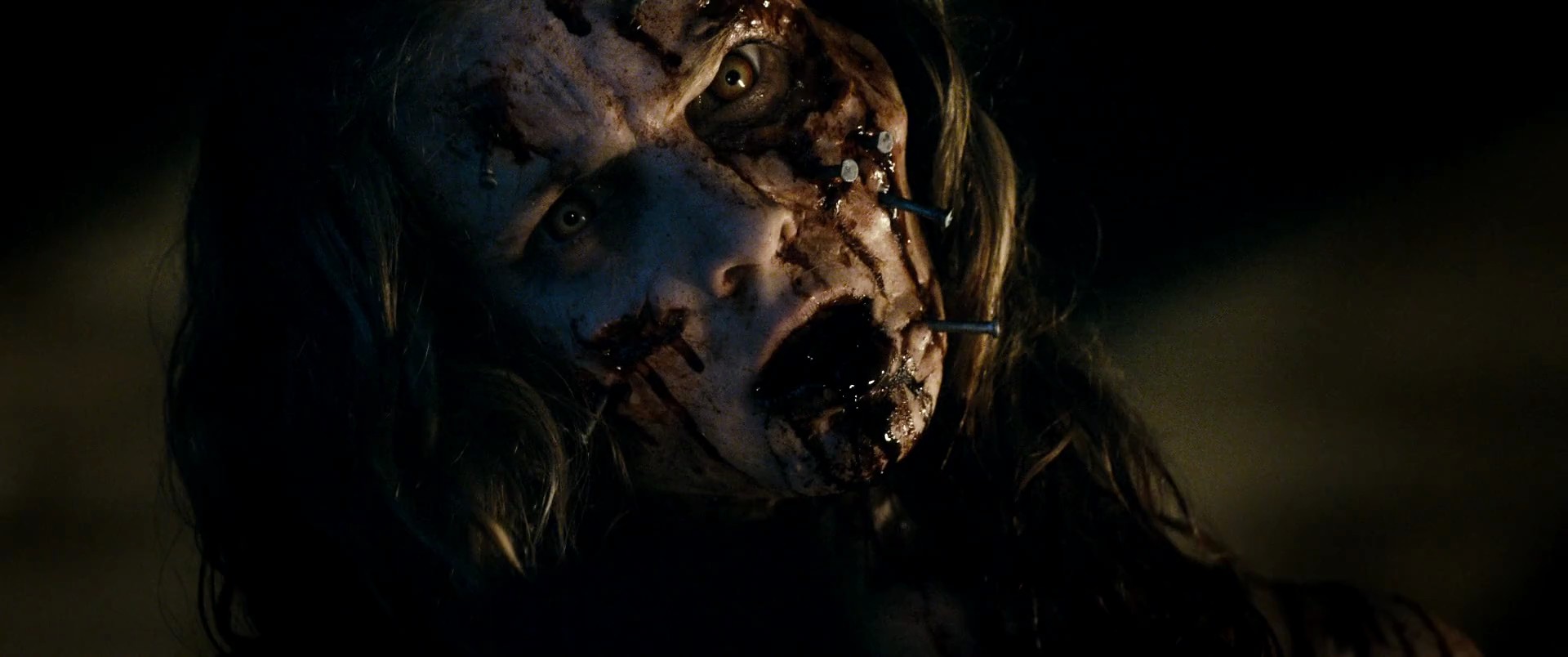 When it comes to the portrayal of evil in Evil Dead, what stands out most to me is a shot of a demon's nipple-less breasts:
0:26 — 0:29:
This is The Abomination:
She is a demonic version of our hero, Mia:
The reason that shot of The Abomination's nipple-less breasts stood out to me is because I see it as an illustration of evil's mocking, non-creative powers:
The Devil can't create an exact copy of Mia. The Devil is only able to create a Mia who is missing the life-giving aspects of a woman's body.
Life-giving — that comes from God.
"God saw all that He had made, and it was very good."
~ Genesis 1:31