'Creation' as applied to human authorship seems to me to be an entirely misleading term. We re-arrange elements He has provided. And that is surely why our works never mean to others quite what we intended; because we are recombining elements made by Him and already containing His meanings. Because of those divine meanings in our materials it is impossible that we should ever know the whole meaning of our works and the meaning we never intended may be the best and truest one.
~C.S. Lewis
Recently I re-watched Legend of the Guardians: The Owls of Ga'Hoole (2010).
It's a movie based off of the first three books in a series I loved as a kid: The Guardians of Ga'Hoole, by Kathryn Lasky.
As I've gotten older, flaws in the series I hadn't noticed while reading it are apparent. For example: After the second book, I realized that the characters' personalities felt static — after the second book, the characters didn't do much growing or changing: they just existed as they were, going on adventures and fighting evil.
But I'll always appreciate the series. The Guardians of Ga'Hoole is what instilled in me a love of reading. It's the reason I've discovered so many other amazing, life-changing works. Like, most recently, George R.R. Martin's A Song of Ice and Fire series.
One thing that used to rub me the wrong way while reading The Guardians of Ga'Hoole was, what I saw as, the series' anti-Catholic undertones.
In the first book, The Capture, the protagonist, Soren, is kidnapped and taken to an "orphanage" called St. Aegolius Academy for Orphaned Owls. It's basically a concentration camp: A place where "lesser owls" are brainwashed and turned into slaves for their "naturally superior" masters.
The parallels between St. Aegolius and Hitler's Germany are clear.
There are also religious elements to St. Aegolius.
First: The place is named after a saint. A saint who didn't actually exist. But a saint nonetheless. (St. is shortening of Saint.)
Second: Nyra, the ruler of St. Aegolius, calls herself "The Ablah General." This sounds like "Abbot General," the name for the leader of a Catholic religious institute.
Third: St. Aegolius' shortened name — "St. Aggies" — could come from Aggie Catholicism.
And:
Fourth: The soldiers of the Pure Ones — the rulers of St. Aegolius — with their helmets and red crosses on their breasts, look like Crusaders: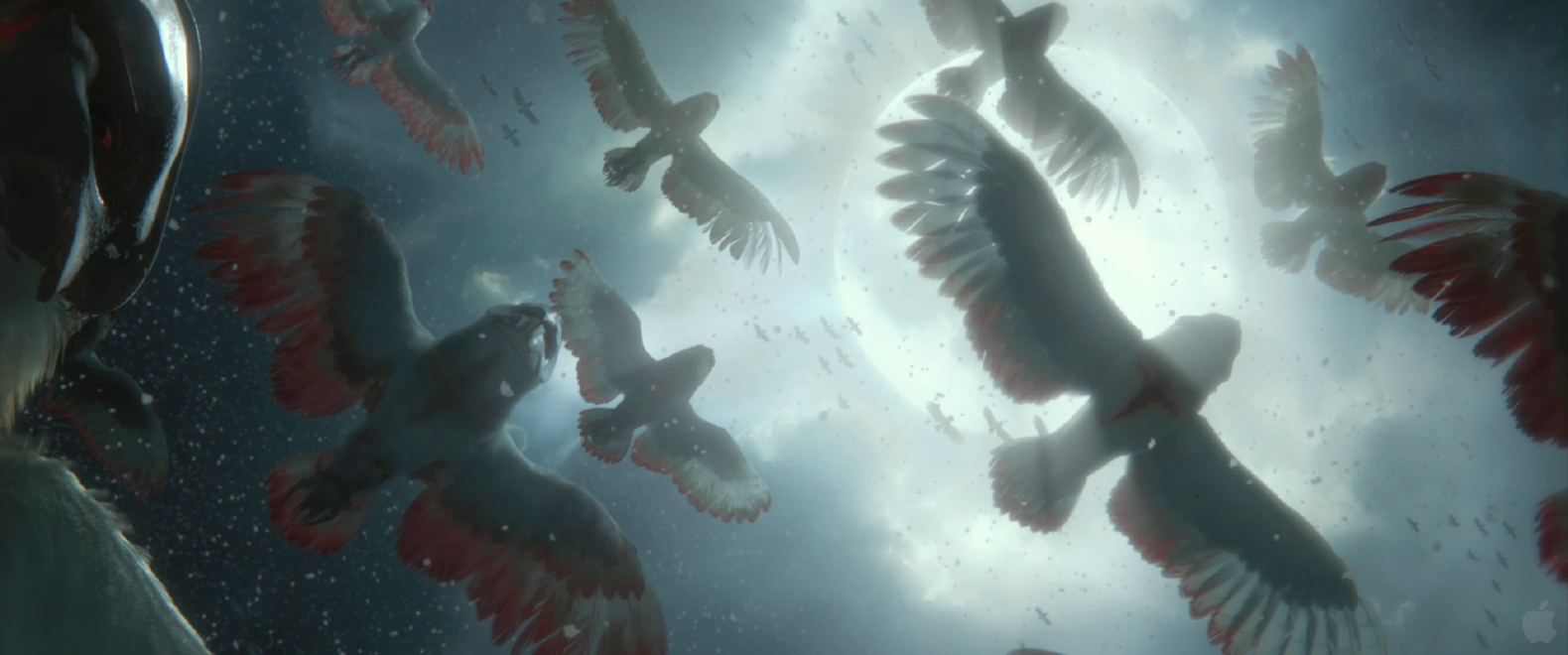 Thinking more about it nowadays, despite the anti-Catholic vibe I get from The Guardians of Ga'Hoole and, by extension, Legend of the Guardians, as a Catholic I'm not offended. I'm grateful.
I'm grateful for negative portrayals of Catholicism in fiction because they remind me that the Catholic Church, though being instituted by Jesus Christ who, if he is who he says he is, is the son of God…
I tell you, you are Peter, and on this rock I will build my church, and the gates of Hell shall not prevail against it.
~Matthew 16:18
…is, nonetheless, an institution that does, like all human institutions, fall short.
We Catholics often don't act in the image and likeness of God like we're supposed to.
When we Catholics insist, like the Pure Ones, that we are superior to others because of our worldview, we fail to live up to Jesus' standard:
Be perfect, therefore, as your heavenly Father is perfect.
~Matthew 5:48
We fail because we see ourselves as superior to our neighbor, when that's just not the case. We're all in the same boat. Because we've all sinned in one way or another:
…all have sinned and fall short of the glory of God…
~Romans 3:23
None of us deserves Heaven. We've all got to earn Heaven by how we choose to see and treat others:
'Whatever you did to least of these brothers and sisters of mine, you did to me.'
~Matthew 25:40
Stories like Legend of the Guardians inspire me.
Stories like Legend of the Guardians make me want to try harder to show the world that, as a Catholic, I'm not meant to be like this…
…I'm meant to be like this:
"You are the light of the world. A town built on a hill cannot be hidden. Neither do people light a lamp and put it under a bowl. Instead they put it on its stand, and it gives light to everyone in the house.  In the same way, let your light shine before others, that they may see your good deeds and glorify your Father in heaven."
~ Matthew 5:14 — 16
Which brings me to this:
Despite its implicit anti-Catholicism, Legend of the Guardians, nonetheless, points to God.
How?
This is one way how:
Ezylryb's words to Soren:
Use your gizzard, boy. Trust it.
What Ezylryb is telling Soren is:
Let your conscience — your soul — be your guide.
A teaching that fits with what I believe to be true:
…with his openness to truth and beauty, his sense of moral goodness, his freedom and the voice of his conscience, with his longings for the infinite and for happiness, man questions himself about God's existence. In all this he discerns signs of his spiritual soul. The soul, the "seed of eternity we bear in ourselves, irreducible to the merely material," can have its origin only in God.
~Catechism of the Catholic Church, Section 33
A teaching that is illustrated here: