You know what I like about the 10 Commandments?
They're simple:
They take up half of one piece of paper.
They're not, for example, a 20,000 page monstrosity: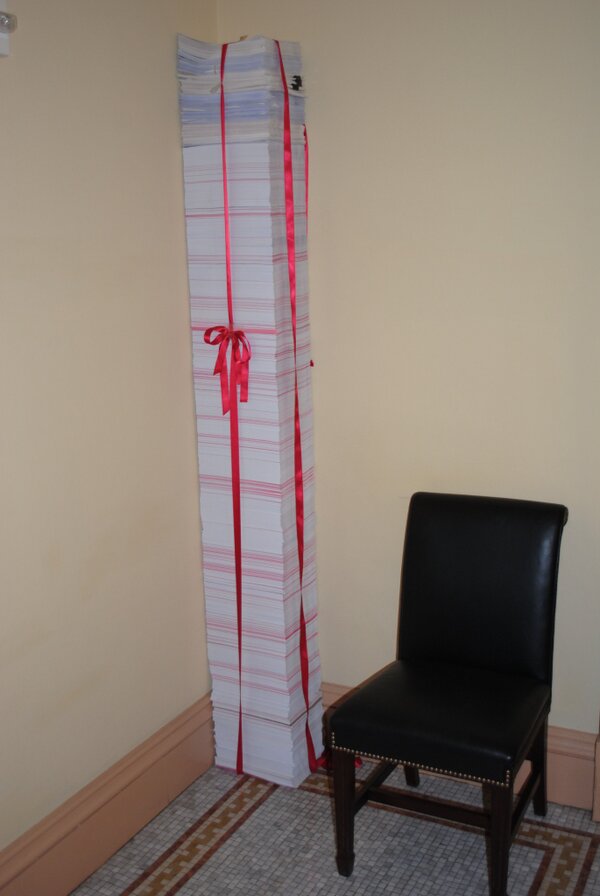 God is a god of brevity.
Which why I'm left doing this…
…when I hear news like this:
Male birth control study nixed after men can't handle side effects women face daily
Of course men can't handle the side effects. Because birth is never meant to be "controlled."
It boggles my mind…
It boggles my mind that we (human beings) keep trying to find means to circumvent the simplicity of what God has created.
In this case: Circumvent the simplicity of sex.
It's not enough to enjoy the many pleasures of sex. We've got to keep on trying to add new pleasures by, for example, taking away the risk of unplanned pregnancy
I'm reminded of the "Taco Town" Saturday Night Live skit.
We just keep adding on to something that doesn't need to be added on to, until the thing has become a perversion of what it used to be.
One of the reasons that I don't condone the use of condoms or birth control is because, frankly, I'm lazy.
God created sex to be pleasurable and satisfying in more ways than one.
But now that society tells me I've got to put ___ on, or make sure I've taken the right dosage of ___, sex will be none of those things.
I'd rather just experience sex as it was meant to be experienced.
It's more simple that way.
I save time that way.
Thus: I enjoy myself more.
Which means the woman I'm with will enjoy herself more.
Everybody wins.
To repeat what I said above: God is a god of brevity.
It's when we try and make God's handiwork more complicated than it needs to be that we run into issues like making pills for men that they clearly are not meant to take.
But: If there's anything predictable about humanity, it's this:
We'll keep on trying to fit a square peg into a round hole.